FIGHT PLANET!
The Post-Apocalyptic Roguelike Tabletop RPG
Set on a grimy planet filled with mutants, robots, and fighters itching for a deathmatch, Fight Planet! is a tabletop roguelike role-playing game with simple rules that grant players freedom to carry out epic fights with hilarious and deadly results. This is a game where you will die. New fighters constantly arrive in drop pods to take the place of the fallen.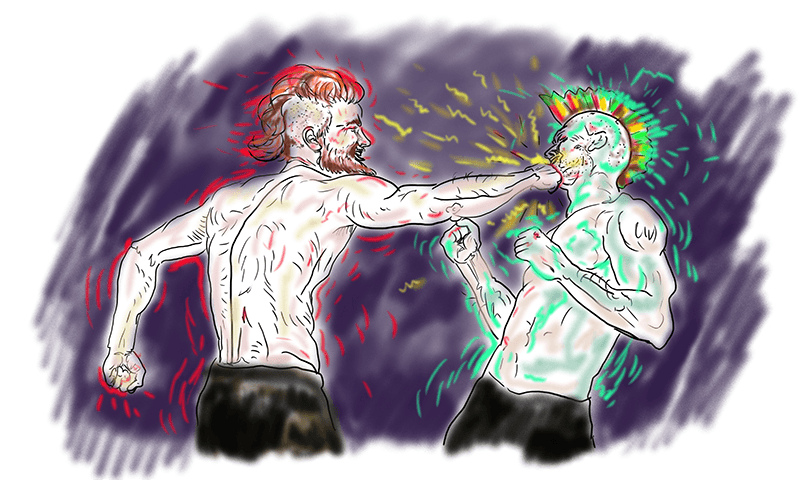 You have four skills to help you to survive. Guns. Fists. Butts. Guts.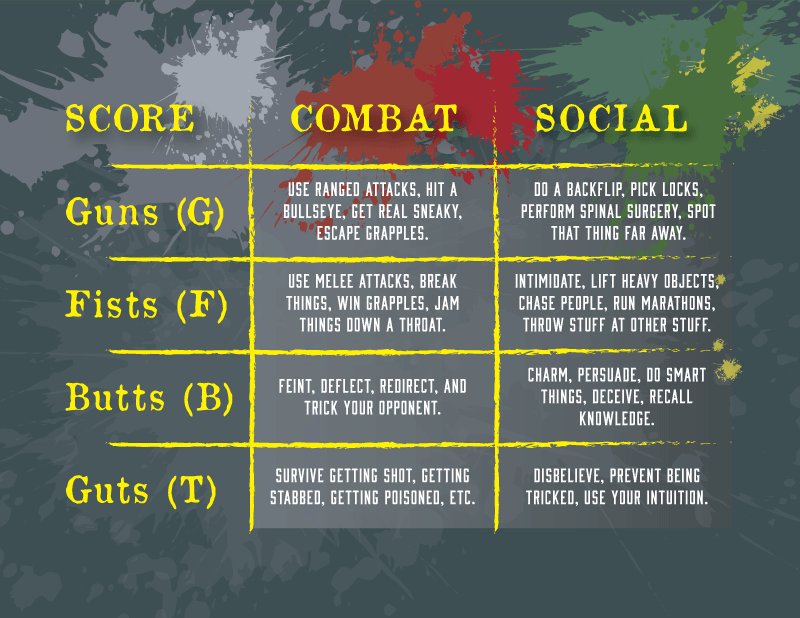 What to know when Fight Planet is available?
Keep informed with the Spiel Knights Newsletter.
---